Adding a Wiki to your Blackboard course
Wikis are used to create a collaborative space within the Course where all Students can view, contribute, and edit content. Wikis can also be used as a resource for Students to view information and content relevant to their Courses.
Creating Wiki's for your students to develop is a two step process. In this walk through we'll cover how to create a space for the new Wiki with your settings, then create a Wiki page for your students to work with and edit/add content.
Step 1: Creating a new Wiki
Instructors can create a Wiki by going into the course they wish to create the Wiki in, then to Control Panel > Course Tools > Wikis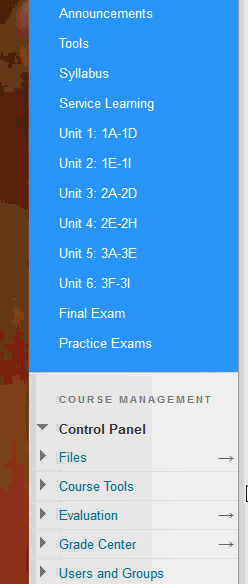 Next click the Create Wiki button toward the top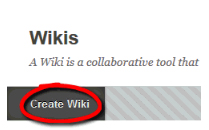 Then type in the name of the Wiki, plus any instructions you may have for your students.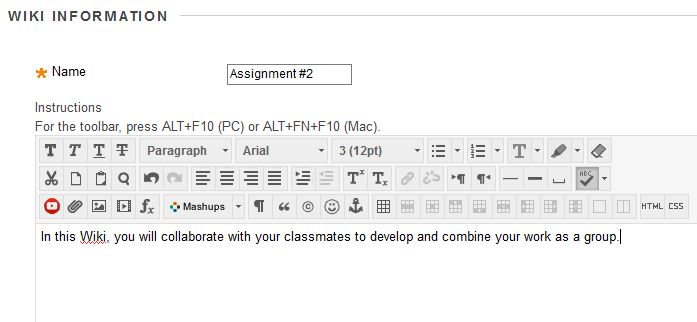 Next, pick the rest of your Wiki options. You can set a Wiki to be available in the future using the Display after option, or set it to only display for a certain length of time.

The Participation section by default is set to have open Editing & Commenting. Depending on how you wish to have the Wiki developed, you may want to change how the students participate. Having 2 ways to reply to a Wiki can become confusing for all parties involved. If you wish to have your students only comment on a developed Wiki, then close the editing function. If you wish to have your students edit & develop the Wiki, then it may be best to close the commenting function.

You also have the option to grade the Wiki. Using this function will create a column in your Grade Center.

Then click submit

Step 2: Adding a Wiki Page
After you've created your general Wiki, next we'll add a Wiki page with the Wiki content. Click on the title of the Wiki you just created.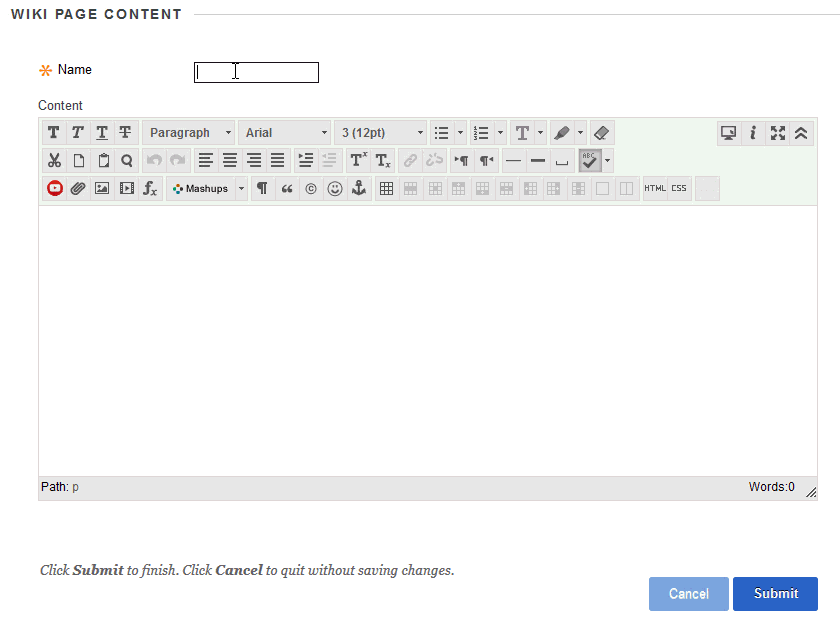 Once the Wiki document starts to take shape (see the example below), you can check the history of the document to see who, when, and what was changed in the document.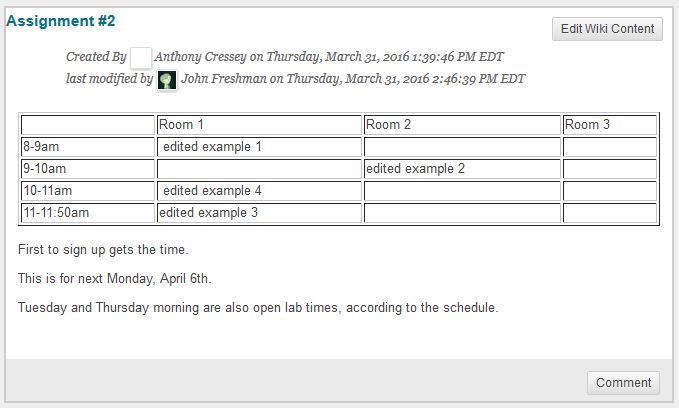 To check the history, to the right of the Wiki page you will see a Wiki Details column. Click the options button next to the title, then History.
On the "Page history" page, you can select two versions to compare by putting a checkbox next to two of the versions, then clicking "Compare Versions".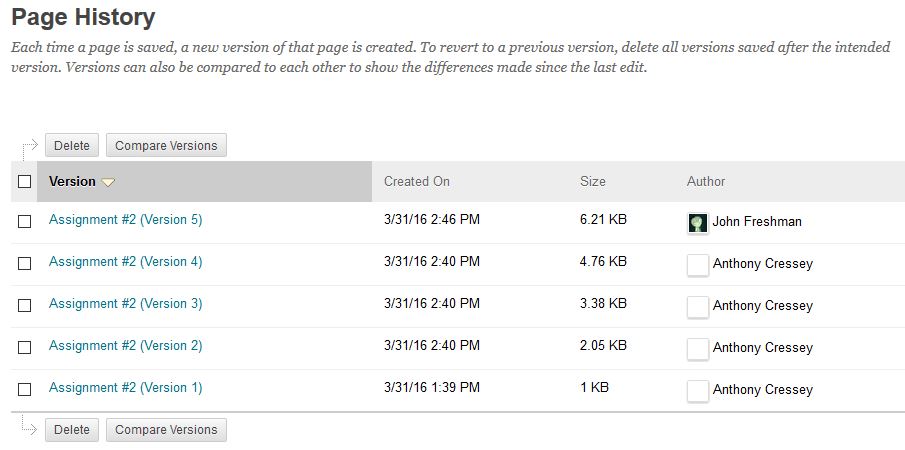 Shortlink for this post: http://ids.commons.udmercy.edu/?p=1528