Copy a Test From One Course to Another
Having taken the time to create a test for one of your courses, you may want to copy that test into another course. There are a few ways to go about this. First, if you want to copy ALL the tests from one course into another, you can use the Course Copy function (outlined in greater detail here), but select only the Tests, Surveys, and Pools checkbox under the SELECT COURSE MATERIALS heading.
If you only want to move one test, the process is still pretty simple. Just open the test manager by clicking TESTS SURVEYS and POOLS under the COURSE TOOLS HEADING.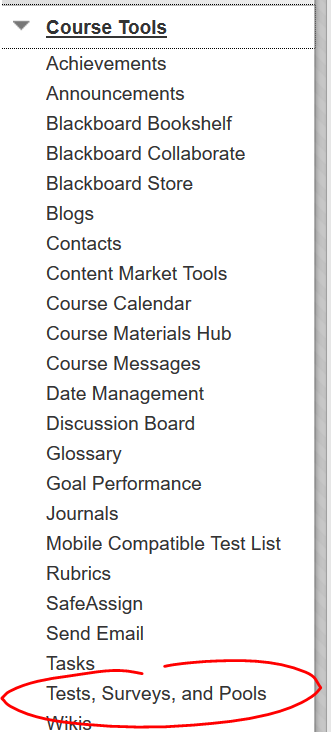 Then choose open the test manager by clicking TESTS.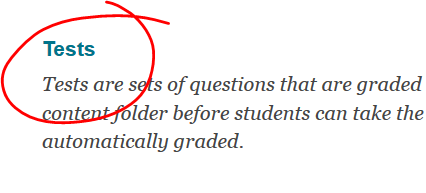 Click the OPTIONS button to the right of the name of the test you wish to copy to another course.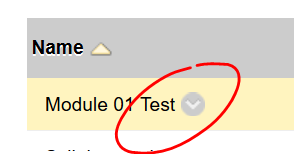 Then choose EXPORT. (Note, the COPY link here will duplicate the test within the current course, in case you want to keep a previous version of a test but make some changes for a new version.)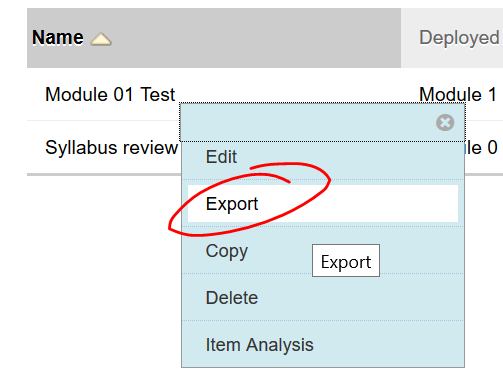 Depending on your browser set up, a zip file containing the exported test may be automatically downloaded to your DOWNLOADS folder, or you may be prompted as to whether you would like to save or open the zip. If you are prompted, choose SAVE FILE, then save the zip to a location on your computer where you will be able to find it again easily.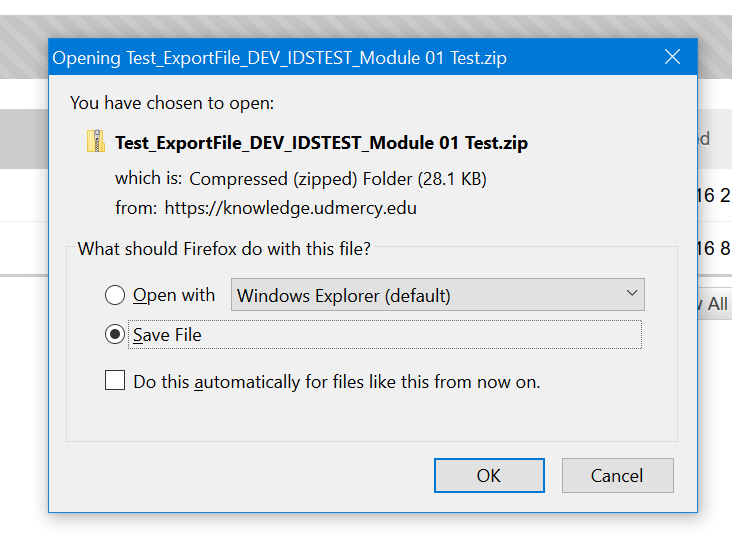 Now open the course you want to add the test to, and navigate to the test manager. This time, click the IMPORT TEST button at the top of the page.

On the TEST IMPORT page, click BROWSE MY COMPUTER.

Locate the zip file you just downloaded on your computer, select it and click OPEN. Check out this walkthrough if you're using Safari on a Mac and you're finding a folder instead of a zip file.
Then click SUBMIT to finish the copy process.
Did You Create Your Test From Pools?
Good news! Any pools associated with your test will be copied and imported as a part of the import process.
Shortlink for this post: http://ids.commons.udmercy.edu/?p=1392