Saving your Wimba archives / Uploading videos into a course
Saving your Wimba archives
Wimba & associated archives will not be available come Term 1 of the 2013-2014 fiscal year. If there are any archives you wish to save, you will need to download & save the MP4 file to your computer.
To start, go into the course where the archives are, then go to the "List of Rooms and Archives" page. This can vary depending on how you set up your course, but you should be able to find a Wimba Classroom link in the "Tools" navigation menu.



Once you are on the "List of Rooms and Archives" page, find your archive you wish to save


and look for the MP3/MP4 icons that should be located in the same row as the archived file.


When you click on the MP4 icon, you will get a message like the following: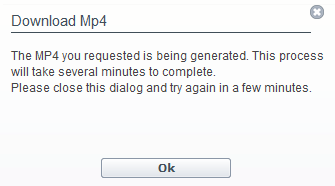 You may click the "OK" button. Wait a few minutes, reload the page and click on the "MP4″ button again to see if the file is finished.


You may have to repeat this process until the file is ready to be downloaded. Once it's ready, you will be prompted to download the MP4 file with the "Save As" window. Pick a place you wish to save the file to. It's usually a good idea to select the desktop so you know where your saving to, then move it later.


then click "Save".


You should have the MP4 file saved to your computer.
———————–
Uploading videos into a course
First select a "Content Area" you wish to post your newly downloaded video to. I Created a new "Content Area" button in my Navigation menu called "Videos". You can name content areas whatever you'd like.
Mouse over "Build Content" and select "Video"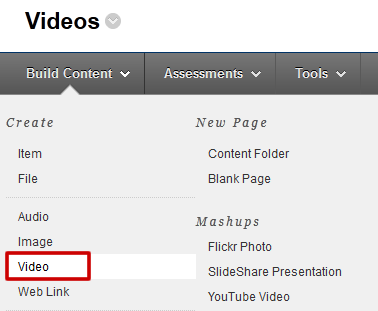 Then type the title you wish to name your video file.


Next, find the file you wish to upload into your Blackboard course by clicking on "Browse My Computer".


Browse your computer to find the file. Find your file, select it, then click "Open".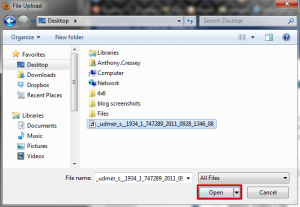 Next, you will select your "Video Options". It's a good idea to click the "Custom" radio button which will expand the width & height attributes. A good size to choose is 640 for the width & 480 for the height. Then select any additional options for your video.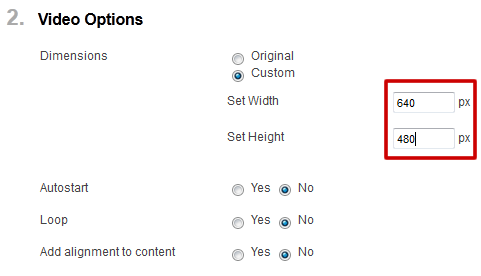 When you are finished selecting your options, click "Submit" to save the change.


Shortlink for this post: http://ids.commons.udmercy.edu/?p=723