Fixing incorrect menu colors from the December 2016 update
The Blackboard update applied in late December contained a bug which may alter the colors of course menus making them difficult to read. If one or more of your courses is incorrectly showing the menu in green/blue the following steps will restore the default menu colors.
Note: These steps can only be performed by an instructor. If you are a student in a course affected by this glitch please contact your instructor.
1. Open the affected course.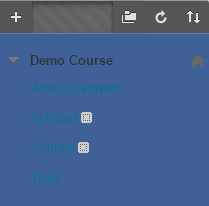 2. Make sure Edit Mode is On. This setting is found in the upper right corner of the screen.

3. Hover over on the multi-colored Course Theme icon and click on Default.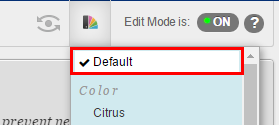 4. Click the Student Preview button and wait a moment for Student Preview mode to start up.

5. Click the "Exit Preview" button in the yellow bar at the top of the screen.

6. Choose "Delete the preview user and all data" and click the Continue button.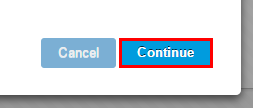 Your course menu has now been restored to the default colors. Sorry for the inconvenience caused by this Blackboard bug.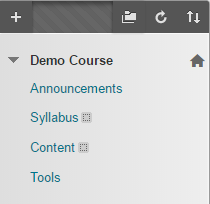 Shortlink for this post: http://ids.commons.udmercy.edu/?p=1841