Disabling IE Compatibility Mode
Microsoft's Internet Explorer browser, included in Windows XP, Vista, 7, and 8, does not work properly with Blackboard if "Compatibility Mode" is enabled. When this feature is enabled you will see a message "Module information is temporarily unavailable. Please reload the page."
We strongly recommend accessing Blackboard using either Mozilla Firefox or Google Chrome, but if you only have access to Internet Explorer and cannot install new software, the following instructions will allow you to access Blackboard using IE.
1. Click on the settings icon (gear) in the upper right corner of your Internet Explorer window and select "Compatibility View settings."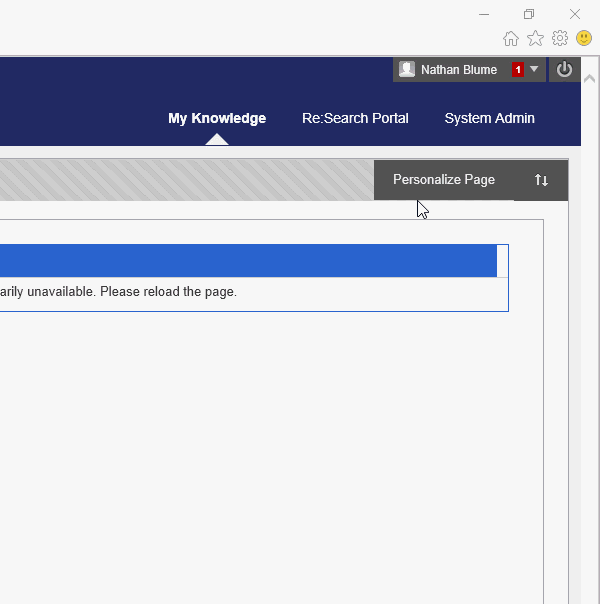 2. In the window that opens, find "knowledge.udmercy.edu" and/or "udmercy.edu" in the list, highlight the item, and click Remove. Make sure no sites ending in "udmercy.edu" appear on the list. When you're done, click "Close" and the page will refresh.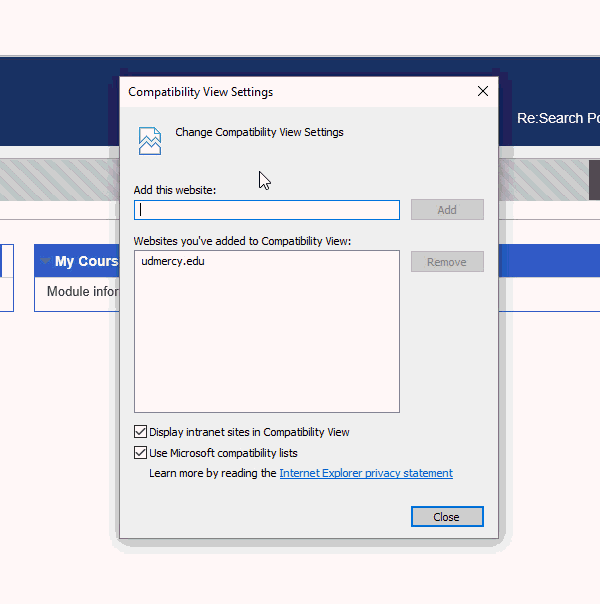 That's it! Your My Courses list should have loaded when you closed the Compatibility View Settings window.
Shortlink for this post: http://ids.commons.udmercy.edu/?p=1820