Permanently removing files from the file library
When content is added to your course, those files & documents are kept in the Files Library. Sometimes you need to remove old versions of said documents, or maybe you deleted the item from your course menu. Although you may have deleted the document from your course menu, some of those items still reside in the Files Library. To access this section, click on "Files" in the Control Panel, then the ID of the course.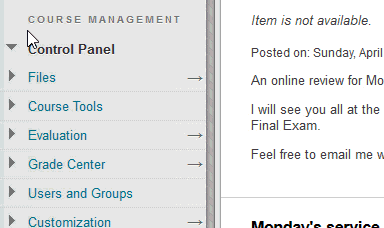 By default, Blackboard will display a max of 25 items per page. You can see all of the items by clicking on the "Show All" button at the bottom of the page.

Once your on the Files Manager page, you can pick and choose the items you wish to remove permanently,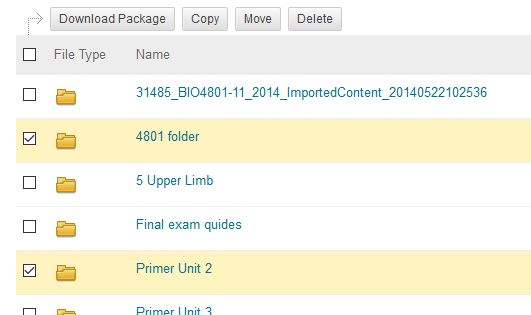 Or select all of the shown items by clicking the check box next to "File Type" toward the top of the page.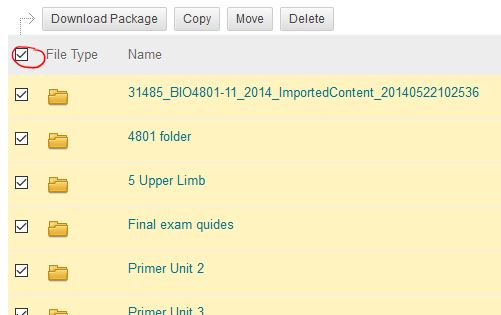 When you're ready to remove the selected items, click the Delete button.

Note: you can also download all of the selected files by clicking the "Download Package" button to get a .zip file of the selected files. Other options are to copy or move the selected files.
Shortlink for this post: http://ids.commons.udmercy.edu/?p=1566