Downloaded Zip Files Showing Up as Folders on Mac?
If you're on a Mac, trying to download a zip file from Blackboard (an exported test, say), and it's showing up as a folder instead of a zip file, a setting in Safari is likely to blame. To solve this problem:
Open Safari
Click PREFERENCES
At the bottom of the preferences screen, uncheck the box labelled Open "safe" files after downloading.
You should now be able to download zip packages for re-uploading into Blackboard without a problem without leaving Safari.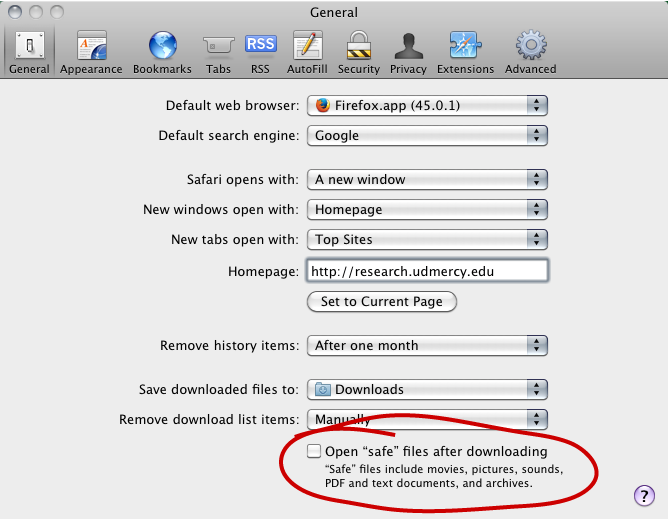 Shortlink for this post: http://ids.commons.udmercy.edu/?p=1668