Adding your Blackboard profile image and bio
To add your image and update your profile, click on your name in the upper right corner once you are signed into Blackboard.

Click on the first icon in the upper left labeled "Edit My Blackboard Profile"

From here, you can link your Blackboard profile to your Facebook and/or Twitter account(s),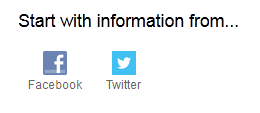 or just upload a picture of yourself by clicking on the "Change Picture" icon.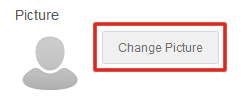 then click on the "Upload New" button to upload a new photo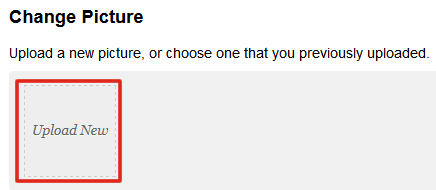 Then Select an image on your computer (1) and click open (2)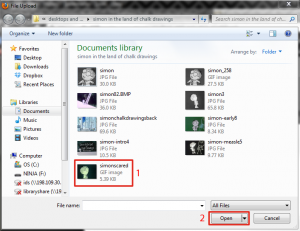 Next, you can crop the image and click on "Change Picture".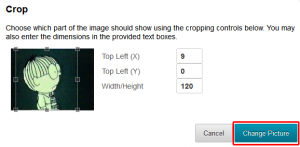 Your image should now be added!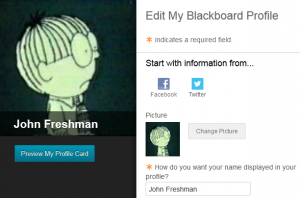 There are additional fields on this page where you can add in what you are studying, and also a space to add something about yourself.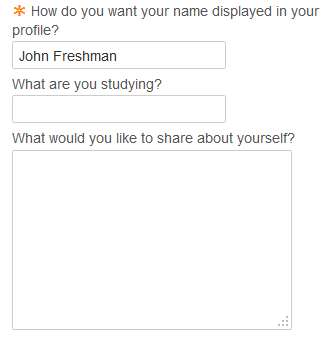 The default for privacy options is to only allow your classmates access to your profile, but you may change it to allow everyone from UDM to see your profile, or to not allow anyone.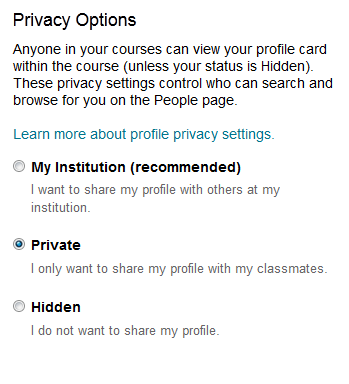 When you get done, be sure to click "Submit to save your change(s).

Shortlink for this post: http://ids.commons.udmercy.edu/?p=533